Tags: "kathy merrick"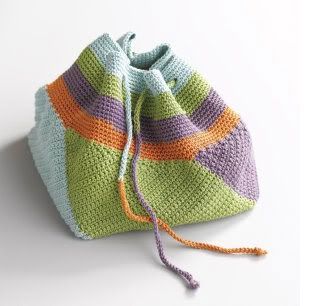 A new free pattern by Her Greatness Kathy Merrick !
You can download it from Knitting Daily site, and also watch a video "Episode 311, Stripes" on Knitting Daily TV (available through Youtube) where the designer demonstrates the clever construction of her bag (I'm sure I should have thought of it, but Kathy did it!)
Thank you Kathy Merrick for another great pattern. This pattern is one of the projects she designed for Kim Werker's Crocheted Gifts.
Can't wait to see the rest of it
Classé
dans
I want this
,
news
,
Cet article
écrit le 23/08/09 à 11:17:10 am par Pyo
totalise 9177 views...