Category: ranting

I just bought the new katia "special crochet" n°1, and I am disappointed.
Most of the patterns are knit with crochet inserts, not a "special crochet" so to speak, most of them are also unwearable, like "oh! look at me, I'm wearing a dishcloth" or "look! I've got a bra!"… And some are plain UGLY.
This really pisses me off, because that makes for the bad reputation of crochet : poor designs. It's not about the hook, it's about the design! The hook is just a tool. Blame the right culprit.
Ok I was really pissed and maybe I overreacted.
But who wouldn't after paying 12€ ( = 16 US dollars !) for a crochet magazine loaded with poor designed knitwear, modelled by I-m-so-skinny-I-might-be-blown-away-if-you-sigh girls (I'm so fed up with this, guys, why can't we see real-life curvy women modelling the garments we want to make? )?
And this…
THIS !?
This is unbearable. UN.BEA.RABLE !
As for the other patterns, well, see by yourself…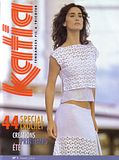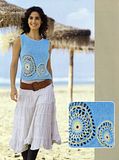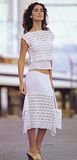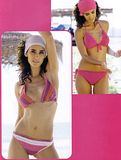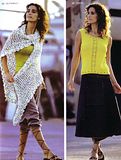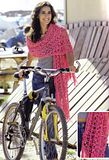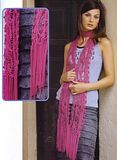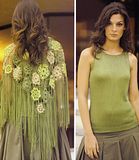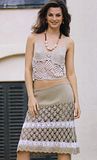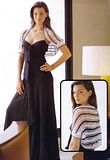 Classé
dans
ranting
,
Cet article
écrit le 2007-06-14 à 18:53:51 par Pyo
totalise 1783 views...
2 comments »
I stumbled upon a very enfuriating thing while reading Melissa's blog Too many hooks. It's already uncomfortable enough to put your pictures on the web and think that some less scrupulous people could steal them and post them anywhere else, but think that people can steal them, steal the text around it, make money with it AND make readers believe it's you!
Don't let yourself be abused and fooled around
Don't be part of it! None of it.
Classé
dans
ranting
,
Cet article
écrit le 19/10/06 à 07:51:15 pm par Pyo
totalise 552 views...
2 comments »