Tags: "kristin omdahl"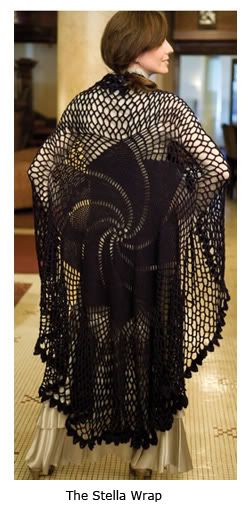 This is one of the designs featured in 'Wrapped in Crochet' by Kristin Omdahl and it is now a free pattern available on knitting daily TV, with a video of Kristin (I love her new haircut) to provide additional help, that you can find on You tube.
This particular episode of Knitting Daily TV, #201, shows various stoles and scarfs, all downloadable from their site! How neat is that?
Classé
dans
I want this
,
Cet article
écrit le 10.04.09 à 09:17:05 par Pyo
totalise 2015 vues...